Extreme Trailers
Extreme Trailers have been manufactured since 2005.
We are able to offer trailers to carry anything from as little as 300kg to 3500kg GVW.
We can offer trailers that can carry a boat up to 30′ long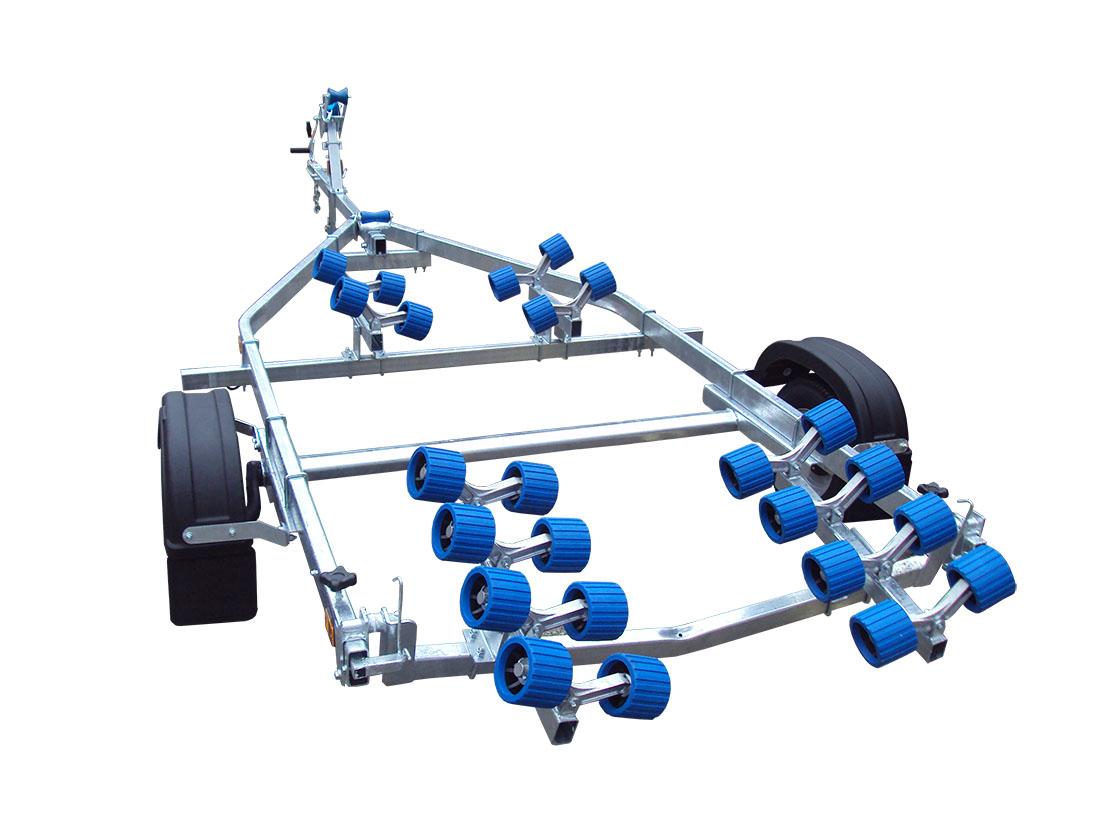 The entire trailer range use both 'U' bolt & 'through' bolt type fixings, which allow the highly versatile roller & bunk configurations, to accommodate different hull forms.
All trailers are manufactured in the Uk & are hot dipped galvanized to BS EN ISO 1461 standard.
We use non-marking low friction ribbed rollers on all of our braked trailers as standard.
Extreme Trailers are the only boat trailer manufacturer in the Uk to have our own in house CNC laser and plastic injection moulding machine.